MACAU Travel Guide Itinerary From Hong Kong
MACAU Travel Guide
Macau also known as the "Las Vegas of Asia," is a unique destination known for its blend of Portuguese and Chinese cultures. It is one of the most budget-friendly destinations for travelers. Thanks to the free shuttle buses that most of the casinos offer. When I'm in Macau, I hardly pay for transportation, haha. I always either just walk or take the free shuttles.
MACAU DAY TRIP FROM HONG KONG is a great opportunity for all the "budgetarian" travelers like me. Planning wasn't easy because I had to check which casinos were near to the places we wanted to visit. A lot of questions need to be answered like – what places to visit? What are the things we need to prepare? How can we go to Macau from Hong Kong? How much is the ticket? What shuttle buses to ride?
Preparing is indeed needed.
This blog is to share with you how we enjoyed a day tour in Macau without spending much aside from the food and souvenirs we bought. Let's start by answering some of the questions you'll have before visiting the country.
WHAT ARE THE PLACES TO VISIT?
There are a lot of beautiful places in Macau. But since we only had one whole day, I had to choose which places we would visit. Here is the list. (In order of how we visited them – but it will still depend on how you're comfortable with)
The Historic Center of Macau harbors the most popular attractions. This includes the Ruins of St. Paul's, the Senado Square, and the A-ma Temple. These interesting sites are within walking distance of each other.

1. Fisherman's Wharf
2. Grand Lisboa Casino
3. Senado Square
4. St. Dominic Church
5. Ruins of St. Paul
6. Macau Museum
7. Monte Fortress
8. Venetian and Parisian Macau
9. Galaxy Macau
10. City of Dreams
11. Macau Tower
HOW TO GO TO MACAU (From Hong Kong)?
You can go to Macau through Ferry for about 40 to 60 minutes. There are two ferry terminals in Hong Kong that offer ferry rides going to Macau. You can choose which is nearer to your hotel.
1. China Ferry Terminal (Tsim Tsa Tsui) – 33 Canton Road, Tsim Tsa Tsui, Kowloon. Near Star Ferry Terminal. You can walk along Canton Road from Harbor City Mall until you reach the terminal.
2. Hong Kong Macau Ferry Terminal (Central) – In Shun Tak Centre near IFC Tower. From Sheung Wan MTR Station, go to Exit D which will lead you to Shun Tak Centre.
Macau also has two ferry terminals that offer routes to/from Hong Kong.
1. Macau Taipa Terminal – This terminal is close to the Casinos, some hotels, and airport.
2. Macau Outer Harbour Ferry Terminal – This terminal is advisable for tourists who want a sightseeing tour because it is near the city center and the attractions.

Our hotel is in Tsim Tsa Tsui, so I chose a ferry from China Ferry Terminal going to Macau Outer Harbour Ferry Terminal.
You can also purchase tickets through Klook to reserve a spot on the ferry in advance. Below are the links to the deals you can choose from.
WHERE TO BUY FERRY TICKETS?
I purchased our tickets at the ticketing office at the terminal, though I have an option to purchase online. We bought a one-way ticket to Macau for about HKD 171 – Turbo Jet. Purchasing a round-trip ticket at that time is not an option because I don't know what time we will go back to Hong Kong. I bought our return ticket at Macau Outer Ferry Terminal after our day tour. The price is at HKD 160 – Turbojet.

MACAU DAY TOUR ITINERARY:
After having our early breakfast in Hong Kong, we took the 7:30 AM ferry ride going to Macau. We were very much excited about this trip, so we woke up very early that day.
After 40-60 minutes, we arrived in Macau. We had to go through immigration first and present our passports before we finally start our day tour.
Shuttle buses going to different casinos are in front of the ferry terminal. But since I am planning to take the shuttle bus of Grand Lisboa which will be available starting at 10 AM, we head first to Fisherman's Wharf – which is just a walking distance from the terminal.

There is nothing much we did there aside from sightseeing. There are restaurants within the area, but prices are a bit expensive. No entrance free so we went to visit.
Grand Lisboa
At 10:AM we went back to the terminal, to ride the shuttle bus of Grand Lisboa. Upon arriving at the casino, we have the option to explore the inside of the casino hotel, but we head directly to the exit to start walking to our next attraction to visit.
SENADO SQUARE
From Grand Lisboa, we walked along the street going to Senado Square. We never got lost because there is a lot of street signage that is easy to follow. After 5 minutes to 10 minutes' walk we reached our next stop.
I am amazed by the pastel-colored buildings of Senado Square. It is said to be the centerpiece of the extensive Historic Center of Macau, a UNESCO World Heritage Site. "Macau represents an outstanding example of an architectural ensemble that illustrates the development of the encounter between the Western and Chinese civilizations over some four and half centuries," UNESCO explains the site's inscription on the list. "Leal Senado Square is the main public square of the town with the Leal Senado Building, a two-storied neoclassical structure."

From here is a 15-minute' walk going to The Ruins of St. Paul. But before arriving at The Ruins we passed by this beautiful heritage – St. Dominic's Church.
Going to The Ruins is this busy street that offers different stalls with lots of souvenirs and a variety of foods. I love the free jerky (dried meat), Portuguese egg tart, and of course – ice cream. 👌

You can smell the aroma of the tasty egg tart – a lot of them are selling it.

There can be a lot of tourists walking in here.
Moments later we reached the famous – The Ruins of St. Paul.
The Ruins of St. Paul
This is the most famous landmark in Macau, the Ruins of St. Paul's (Ruinas de Sao Paulo). It is also part of the city's Historic Center. "Company of Jesus Square has the Ruins of St. Paul's, which represent the remaining front elevation of the Church of Mater Dei and Na Tcha Temple," UNESCO describes the site.
Then we head to Macau Museum which is just beside The Ruins. You can go inside for free.
Also, just within the vicinity of the Museum is the Monte Forte – Macau's most important defense. Seated regally atop Mount Hill, the fortress affords gorgeous panoramic vistas of the city in all directions. It is also known as Fortaleza do Monte. It was constructed by the Jesuits in the early 17th century and later became a crucial defensive structure for the Portuguese colony. The fort played a pivotal role in protecting Macau from various threats, including pirates and foreign invaders.
After exploring the area, we headed back to the street going to Senado Square where we took our lunch.
City of Dreams
After eating, we walked our way to Sintra Hotel (Grand Lisboa Direction) where we will ride the free shuttle bus going to COD – City of Dreams. This entertainment complex features the Hard Rock Hotel, the Grand Hyatt Macau, and the iconic Dancing Water Theater, where you can watch a spectacular water-based show. It also houses the casino, numerous dining options, and shopping.
Grand Shoppers Canal – Venetian Hotel
City of Dreams is just in front of The Venetian Hotel. One of the largest casino resorts in the world, The Venetian offers a vast gaming floor, luxury accommodation, shopping at the Grand Canal Shoppes, and even gondola rides along indoor canals.
Venetian Hotel offers shuttle buses going back to Macau Outer Harbor Ferry Terminal. But because it is still early for us to go back to Hong Kong we visited its' neighboring casinos like The Galaxy and the Parisian before going back to the terminal.
Macau Tower on our way back to the terminal. Macau's famous skyscraper! You can take the lift to the tower's 360-degree observation deck for a spectacular view of the Pearl River Delta, which is more fantabulous at night.
MACAU DAY TRIP FROM HONG KONG ITINERARY:
07:30 AM – ETD China Ferry Terminal (Tsim Tsa Tsui, Kowloon)
08:30 AM – ETA Macau Outer Harboar Ferry Terminal
09:00 AM – Finished Immigration, Start of Tour
09:15 AM – From Terminal walked to Fisherman's Wharf
10:00 AM – Walked back to the terminal to ride the free shuttle bus to Grand Lisboa
10:15 AM – Arrival at Grand Lisboa
10:30 AM – From Grand Lisboa walk going to Senado Square
Explore Senado Square
St. Dominic Church
The Ruins of St. Paul
Macau Museum
Monte Fortress
12:00 AM – Lunch
01:00 PM – Go to Sintra Hotel for the Free shuttle Bus going to COD
01:15 PM – Arrival to City of Dreams
01:30 PM – In front of COD is The Venetian, go inside to visit Grand Shoppers Canal.
03:00 PM – Visit Neighboring Casinos – The Galaxy,
04:00 PM – The Parisian.
WHAT TO PREPARE?
Here are the things you need to keep in mind when traveling to Macau.
Currency: The Hong Kong dollar (HKD) is often accepted at a 1:1 rate. They have the same value in Macau. You can still use your Hong Kong dollars in Macau, but you can't use the currency of Macau in Hong Kong.
Electricity Info: 220V, 50Hz. Types D, M, G, and F are used. You can buy a universal plug in any mall here in the Philippines. You must not forget this, otherwise, you will find it hard to charge your gadgets.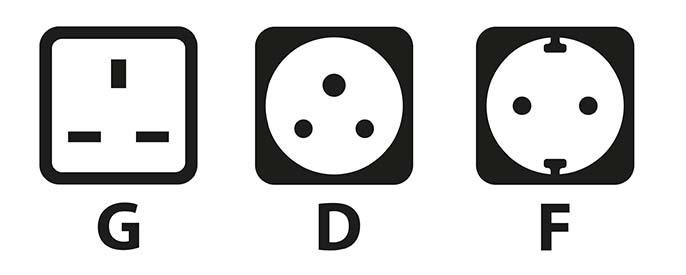 Recommendation:
You can stay for The City of Dreams Dancing Water Show at 8 PM or go back to The Venetian Hotel for the free bus back to the terminal. Just bear in mind the last trip back to Hong Kong. I advise you to ask for the last trip schedule first thing when you arrive at Macau Outer Harbor Terminal in the morning if you're planning to watch the show at night.

This is how we spent a day in Macau without costing us much – all based on my experience. I hope you will also enjoy your tour in Macau, the same way we enjoyed ours. 😍
You might want to check our Hong Kong Itinerary too: Hong Kong Itinerary + Places to Visit
If you have questions let me know in the comment section below.
Subscribe to our YouTube channel below:
If you haven't subscribed to my blog yet, please do so you don't miss any of my posts. And please follow my socials:
Facebook page @Lucidhorizon
Instagram accounts @sayaramae
TikTok shop – @iwearph

Thank you in advance.